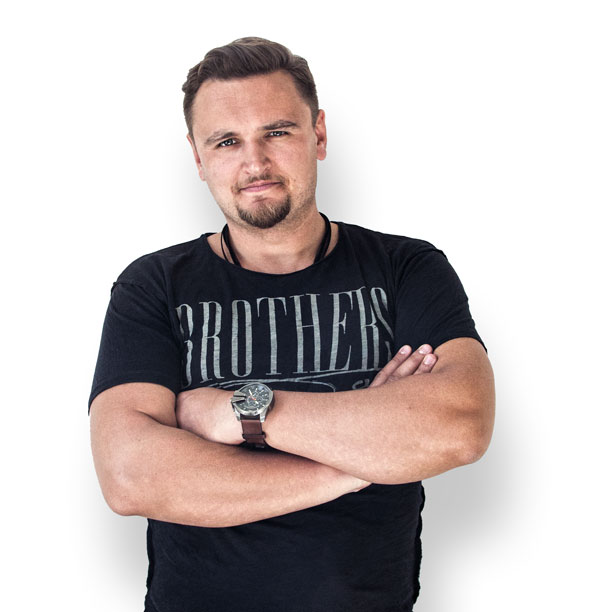 "It's the greatest thing that I ever created!"
Thank you for visiting PhonicMind. Next to my family, creating this AI-powered online vocal remover has been one of the most fulfilling experiences of my life.
I was drawn into the worlds of music and technology during challenging times in my childhood. With divorced parents and surrounded by societal hardships, I found solace in harnessing the power of music and computer science to build a better future.
Finding Hope Through Music and Technology
It was the Nineties. To combat depression and anxiety, I immersed myself in all forms of musical endeavors. I was part of teenage bands, played the trumpet in local orchestras, started DJ'ing, and began composing my own music.
Parallel to this, I developed a fascination for computers. My days were split between creating music and exploring the endless possibilities of technology.

The Birth of PhonicMind: The AI-Based Vocal and Music Extractor
Fast forward to today, and my two passions have coalesced into PhonicMind—an AI-based online vocal remover and stems maker. It's a testament to the resilience and creativity that helped me overcome challenging circumstances.
I designed PhonicMind for individuals like me—those who wish to experience music beyond mere listening. Whether it's to isolate vocals for karaoke, extract instruments for a musical project, or remove vocals from songs for various creative uses, PhonicMind has you covered.
Why Choose PhonicMind for Your Music Journey
Music has an unparalleled healing power, and I believe that engagement—be it through vocal isolation, creating instrumentals, or any form of musical interaction—amplifies its benefits. That's what PhonicMind aims to facilitate.
I sincerely hope that PhonicMind's AI vocal removal and music extraction online services bring you joy and utility on your musical journey.
Your Support Means Everything
Thank you for your incredible support. It's your enthusiasm that helps us continue to evolve as the go-to platform for online AI-based vocal and music isolation in 2023.